In Major League Baseball, the 3000 hit club is an informal term applied to the group of players who have made 3000 or more career base hits. Currently, there are 28 players who have accomplished this.
In general, the 3000th hit is not a surprise, as the player has been approaching the mark for some time. However, teams will often interrupt the game in which the player reaches the mark in order to honor him on reaching a historically significant milestone in what has been an excellent baseball career. The club's "founding member" was Cap Anson in 1897, even before what is known as the "modern era of baseball," making the 3000 hit club one of the oldest markers of greatness in the sport. Getting 3000 hits is generally considered - barring severe bad behavior off the field - one of the most reliable marks of a player entering the Baseball Hall of Fame.
The 3000 hits mark indicates good performance over a long period of time. An average ball player gets approximately 600-700 at-bats per year, of which a good player will bat safely in roughly 180-233—between a .300 and a .333 batting average. At this pace, a ball player will reach 3,000 hits in between 12 and 17 seasons. Since most players only play for up to 8-10 years at the Major League level, and usually decline significantly in their numbers toward the end of that period, only a player who remains healthy over a long period and can continue to play like a younger man into his late 30s and even his early 40s can successfully amass 3,000 hits.
Rarely mentioned is the 4000 hit club, which only has two members.
After a slump in the 1980s, the 1990s saw seven players reaching 3000 hits, tied with the 1970s for the most of any decade.
See also: List of lifetime MLB hit leaders through history, List of major league players with 2,000 hits
The members
Player
Hits
Date of 3000th
Teams
Seasons
Pete Rose
4256
May 5, 1978
Cincinnati, Philadelphia, Montreal
1963-1986
Ty Cobb
4191
August 19,1921
Detroit, Philadelphia (AL)
1905-1928
Hank Aaron
3771
May 17, 1970
Milwaukee/Atlanta, Milwaukee
1954-1976
Stan Musial
3630
May 13, 1958
St. Louis
1941-1944, 1946-1963
Tris Speaker
3514
May 17, 1925
Boston, Cleveland, Washington, Philadelphia (AL)
1907-1928
Carl Yastrzemski
3419
September 12, 1979
Boston
1961-1983
Honus Wagner
3415
June 9, 1914
Louisville, Pittsburgh
1897-1917
Paul Molitor
3319
September 16, 1996
Milwaukee, Toronto, Minnesota
1978-1998
Eddie Collins
3315
June 3, 1925
Philadelphia (AL), Chicago (AL)
1906-1930
Willie Mays
3283
July 18, 1970
New York (NL)/San Francisco, New York (NL)
1951-1973
Eddie Murray
3255
June 30, 1995
Baltimore, Los Angeles, New York (NL), Cleveland, Anaheim
1977-1997
Nap Lajoie
3242
September 27, 1914
Philadelphia (AL), Cleveland
1896-1916
Cal Ripken, Jr.
3184
April 15, 2000
Baltimore

Derek Jeter

George Brett|| 3156

3154||


July 9, 2011

September 30, 1992|| New York (AL)

Kansas City|| 1995 - present

Paul Waner
3152
June 19, 1942
Pittsburgh, Boston (NL), Brooklyn, New York (AL)
1926-1945
Robin Yount
3142
September 9, 1992
Milwaukee
1974-1993
Tony Gwynn
3141
August 6, 1999
San Diego
1982-2001
Dave Winfield
3110
September 16, 1993
San Diego, New York (AL), California, Toronto, Minnesota, Cleveland
1973-1995
Craig Biggio
3060
June 28, 2007
Houston
1988-2007
Cap Anson
3055
July 18, 1897
Chicago (NL)
1876-1897
Rickey Henderson
3055
October 7, 2001
Oakland, New York (AL), Toronto, San Diego, Anaheim, New York (NL), Seattle, Boston, Los Angeles
1979-2003 (Hasn't officially declared retirement and played in several games in 2004 but hasn't played since as of now)
Rod Carew
3053
August 4, 1985
Minnesota, California
1967-1985
Lou Brock
3023
August 13, 1979
Chicago (NL), St. Louis
1961-1979
Rafael Palmeiro
3020
July 15, 2005
Chicago (NL), Texas, Baltimore
1986-2005 (Still an active player but hasn't played since 2005)
Wade Boggs
3010
August 7, 1999
Boston, New York (AL), Tampa Bay
1982-1999
Al Kaline
3007
September 24, 1974
Detroit
1953-1974
Roberto Clemente
3000
September 30, 1972
Pittsburgh
Videos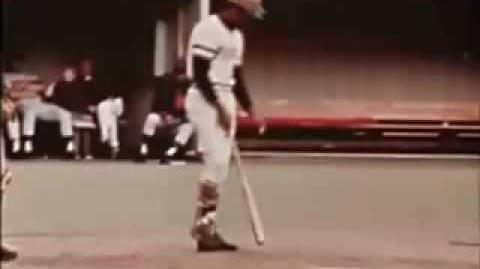 Roberto Clemente's 3000th Hit (Hit at 0:15)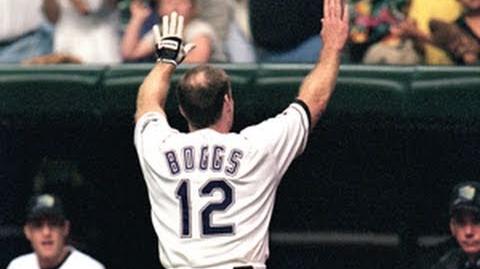 Wade Boggs' 3000th Hit (Hit at 2:11:25)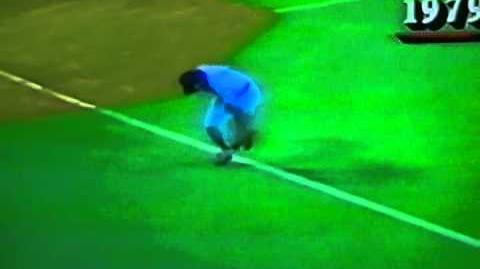 Lou Brock's 3000th Hit (Hit at 0:03)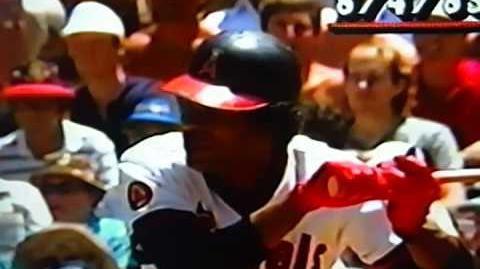 Rod Carew's 3000th Hit (Hit at 0:18)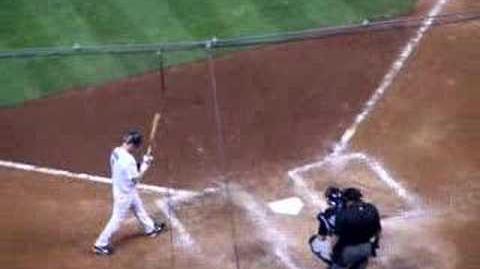 Craig Biggio's 3000th Hit (Hit at 1:36)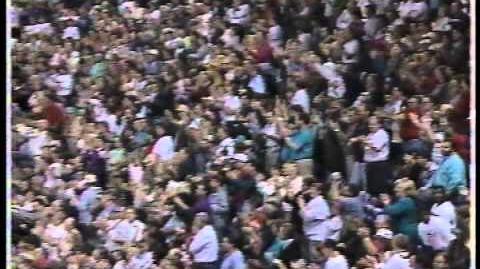 Dave Winfield's 3000th Hit (Hit at 0:16)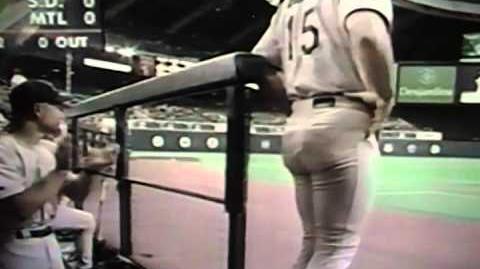 Tony Gwynn's 3000th Hit (Hit at 0:06)
Cal Ripken, Jr.'s 3000th Hit (Hit at 0:11)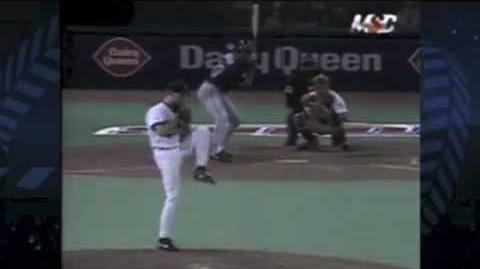 Eddie Murray's 3000th Hit (Hit at 0:06)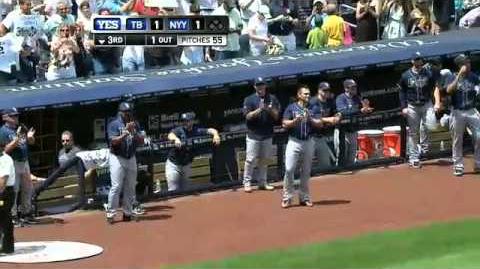 Derek Jeter's 3000th Hit (Hit at 0:13)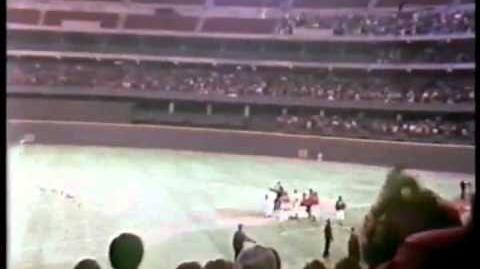 Pete Rose's 3000th Hit (Hit at 2:43)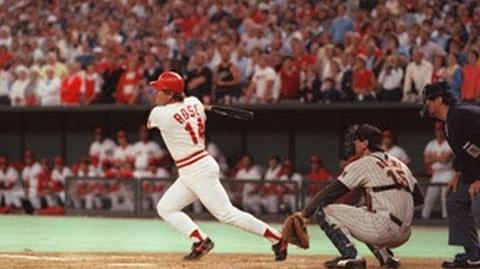 Pete Rose's 4192nd Hit; Breaking Ty Cobb's Record (Hit at 27:53)