About Baseball Wiki

Baseball Wiki
is the free
baseball
encyclopedia that
anyone can edit
. We are currently editing Articles. Baseball Wiki has articles about almost anything that's everything related to the sport, baseball, from
Minor League Baseball
to
Major League Baseball
, from baseball players to baseball coaches and managers, from baseball stadiums to the history of baseball, and very much more from the past, present, and even the future of baseball. Baseball Wiki can be edited and changed by anyone, and is growing every single day.
Baseball Wiki is a collaborative attempt to become one of best sites for information about anything related to baseball so its readers will be able to learn anything they want to learn about baseball. You can help! Create an account today and start editing articles to improve the quality of Baseball Wiki! If you want to request an article be added to the Wiki , see here.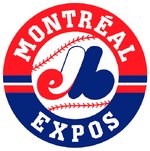 The Montreal Expos (French: Les Expos de Montréal) were a Major League Baseball team located in Montreal, Quebec, Canada from 1969 until 2004. After the 2004 season, the franchise was relocated by Major League Baseball, its owners since 2002, to Washington, D.C. and became the Washington Nationals. The Nationals retained a portion of the Expos' records, player contracts, and minor league affiliates, as well as their spring training complex in Viera, Florida.
Major League Baseball RSS Feed
Encyclopedia
Contribute to Baseball Wiki
Community