Nathan Richard McLouth' (born October 28, 1981 in Muskegon, Michigan) is a former Major League Baseball player. Primarily a center fielder, McLouth batted from the left side and threw from the right. He is 5' 11" tall and weighs 185 pounds. His last name wad commonly mispronounced; the correct pronunciation rhymes with the word "mouth", rather than the word "youth". McLouth had the nicknames "Mighty Mouse McLouth," "Nasty Nate", "Nate McOut," and "Nate the Great."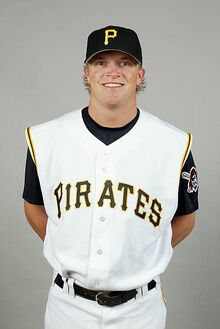 Community content is available under
CC-BY-SA
unless otherwise noted.